CH& Attorney Srikant Mikkilineni Attends TF3 Premier Blockchain Conference
March 26, 2019 posted by CH&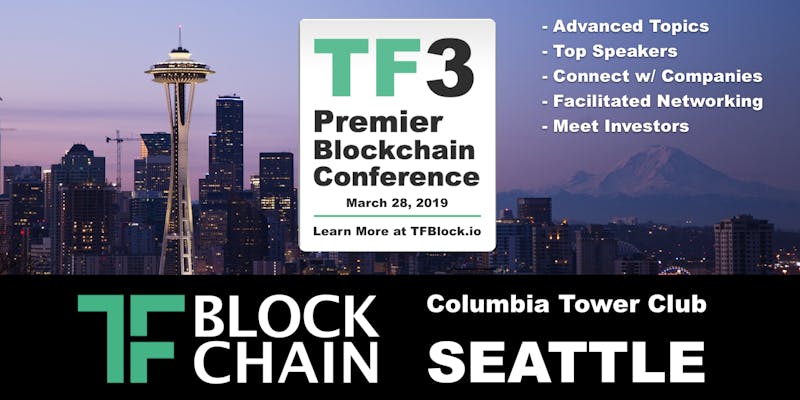 Cairncross & Hempelmann attorney Srikant Mikkilineni attends TF3 Premier Blockchain Conference at the Columbia Tower Club in Seattle, Washington.
The TF Blockchain Conference is a one-of-a-kind blockchain conference that seeks to bring together some of the leading industry innovators, policy makers, and leaders in cryptocurrency and blockchain space. It provides a platform where attendees can discuss advanced blockchain topics while taking advantage of networking opportunities. The speakers will discuss multiple topics, such as the untapped potential of blockchain, crypto mining, tokenization, instances where tokens can be used to power dApps, how tokens projects and exchanges, how to raise funds for a token sale, and much more.
Please visit TF Blockchain Conference website to learn more.